Junior Selected for Advisory Committe
HHS Junior Jaiden Linley Attends Student Advisory Council Meeting at MS state capitol
Approximately 86 high school students from across the state met together for the student advisory council fall meeting at the State Capitol building in Jackson, Mississippi, Friday, Nov. 15, 2019.
The purpose of the council is to be the voice of Mississippi high school students, discussing what is working in Mississippi schools, what issues need to be addressed, and how the state could possibly help solve those issues. Linley shared one common issue students across the state brought up concerned preparation for post-secondary education versus end of year assessments required for graduation. Advisory council students prefer more ACT/SAT prep courses, rather than so much attention to state tests.

Linley was honored to be part of the advisory council. "I would definitely recommend the student advisory council to other students," she said. "It is such a great experience. It is also a great opportunity to connect and share ideas with students from other schools around Mississippi about ways that the schools could potentially be improved for the future students in Mississippi."
The next student advisory council meeting will be held spring semester.
HHS Nominates 24 students for Ambassador Leadership summit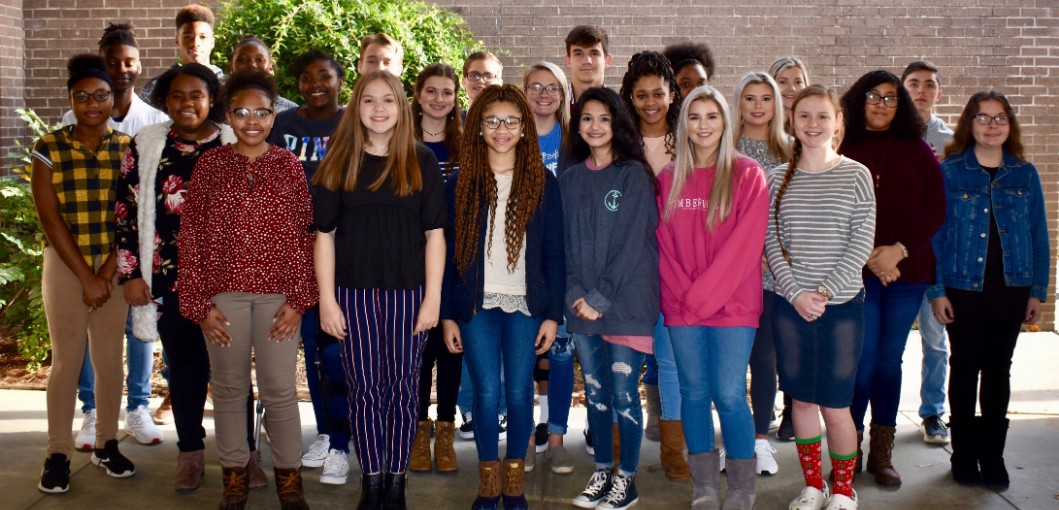 Houston High School has nominated two dozen students as Ambassador Leaders. Ambassador Leaders are students with leadership potential and citizenship. They have the opportunity to develop their leadership skills at their choice summit among UCLA in Los Angeles, Calif., Harvard Law School in Cambridge, Mass., Yale University in New Haven, Conn., or Johns Hopkins University in Baltimore, Md.
Students from more than 100 countries attend these summits, setting up a platform for Ambassador Leaders to collaborate with students with different ideas and from different cultures, preparing them for the challenges and opportunities they will face in a global community. In turn, the new knowledge and tools they gain during this summit will strengthen their leadership potential.
Participation in this program is optional. Students who choose to attend are responsible for the cost. The students nominated at HHS are: Makenzie Bivens, Sarah Brassfield, Autumn Britt, Trinity Buggs, Michael Ann Chandler, Maddox Clouse, Precious Cooper, Saraya Crawford, Payten Dotson, Alexis Ellison, Oliver Franklin, Alyssa Haire, Katherine Hill, Annabelle Hood, Jaden Johns, Maddie King, Jaiden Linley, Kaitlyn Murphree, Ariana Neal, Malik Price, Hoyt Smith, Jessica Torres, Emniyah Vance and Khenyia Williams.
Linley Chosen for State superintendent Student advisory council


Jaiden Linley, a junior at Houston High School, was recently chosen for the State Superintendent Student Advisory Council.

Students from different backgrounds, school size and regions in Mississippi will be able to share their opinions and offer advice about educational opportunities and policy in Mississippi with Dr. Carey Wright, state superintendent of education.

"I'm looking forward to hearing directly from students on issues of importance to them," Wright said. "As our clients, we want to make sure public education provides them with the knowledge and skills they need to be successful. The council also allows students to interact with their peers from around the state and learn from one another."

The council's purpose is to provide a forum for Mississippi's students to offer diverse perspectives to Wright.
The selected students will act as liaisons between MDE and public school students from across the state. Council meetings will be held twice (fall and spring) during the school year.
Linley is the daughter of Sedrick and Lashanda Linley. She is a member of the Beta Club, Anchor Club, HOSA, and FFA. Upon high school graduation, she plans to attend Mississippi State University and major in veterinary medicine.